Álvaro Benavente Morales
Drum Teacher
Drummer trained from an early age, also with knowledge of other instruments guitar, piano, bass, as well as computer skills, audiovisuals, recording. Dedicated to teaching the instrument since 2003.
In 1994 his interest in learning drums officially began, taking the piano into the background, which at that time was the instrument he had been playing. With no drums and no drumsticks he begins his struggle for a chance to sit on a drums, practicing with simple sticks on books and cushions.
It was only in 1997 that he was invited to play drums in a Punk style band, without ever having sat in one, however he accepted the invitation, without communicating that he had never played. Fortunately, he gets out of the situation and begins his career as a drummer.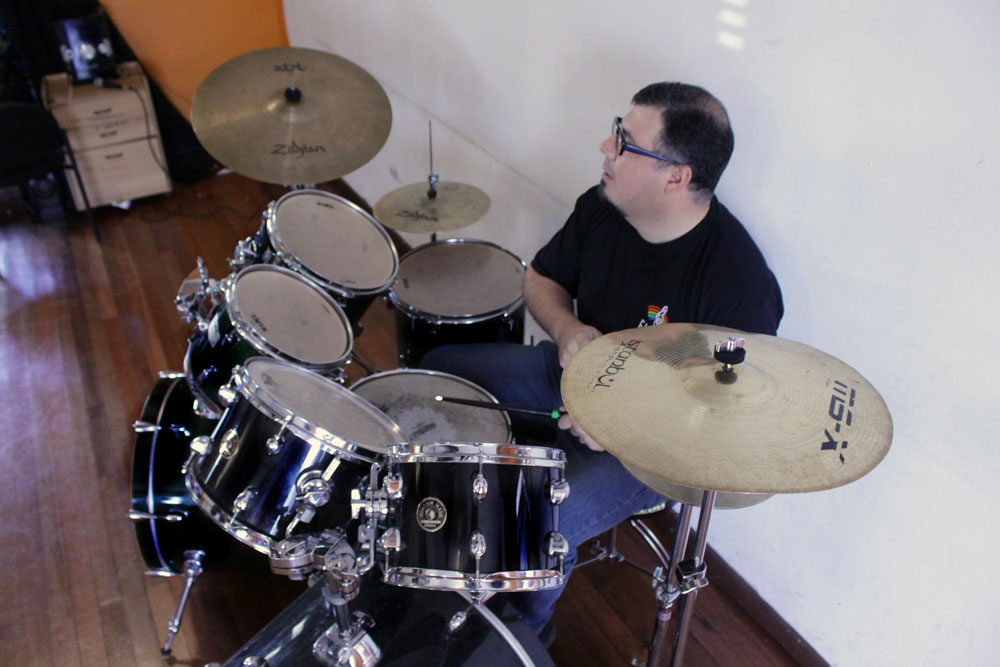 ---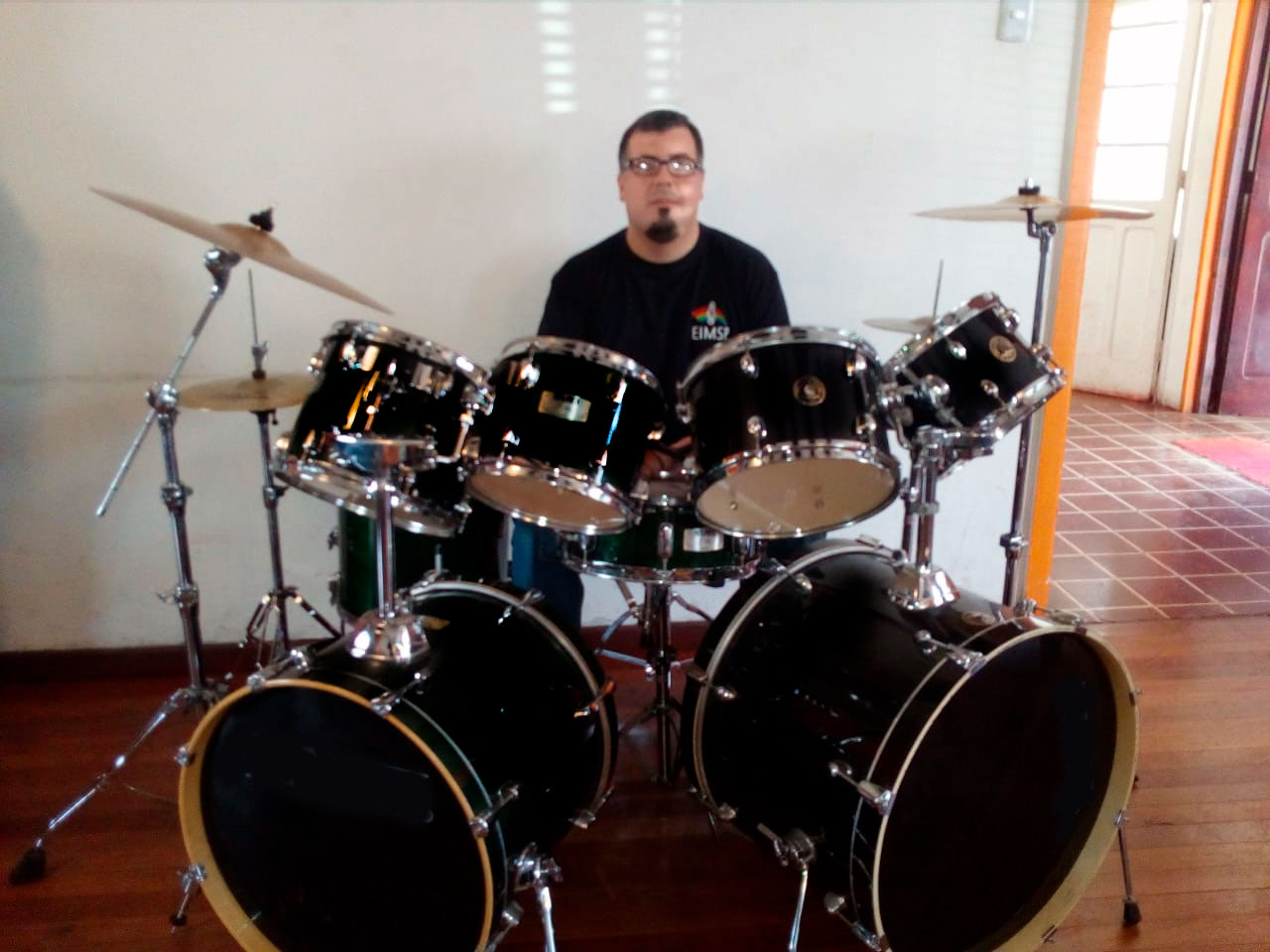 He has participated in bands of different styles, Blues, Pop, Reggae, Punk, Classical, Jazz, Rock, Metal, with these last three as his greatest fascination, being the bands Diéresis and Nameless with which he travels much of Chile in charge of the drums and plates.
With extensive participation in clinics and courses, in 2003, while still very young, he began to share his knowledge by taking free private classes under a methodology of his own to young people from Enrique Molina Garmendia high school, where he had his high school education, to later expand your classes to all audiences and turn it into a job.
FHe finally arrives at our school in mid-2018 to create our web portal, in addition to graphic and audiovisual works, but it is only in January 2019 when he officially becomes our Drum Teacher.
---
... thoroughly.
What music do you like?
My musical tastes are varied, but my heart is divided into three: Jazz, Rock (classic, hard or metal) and classical.
Do you have an idol or reference in the drums?
Yes, of course, when I was very little I fell in love with the bataca mainly when I saw Lars Ulrich, Metallica's drummer, play, although technically it is not the best there is, I loved the way he played live, the energy, in addition to the creativity to create icon themes such as "One". Another idol would be the great Buddy Rich, his way of playing, his technique, his speed, everything in such a simple drums was unmatched, he left everyone with their mouths open, at the time he set the trend. There are more drummers of course, but they definitely marked my life.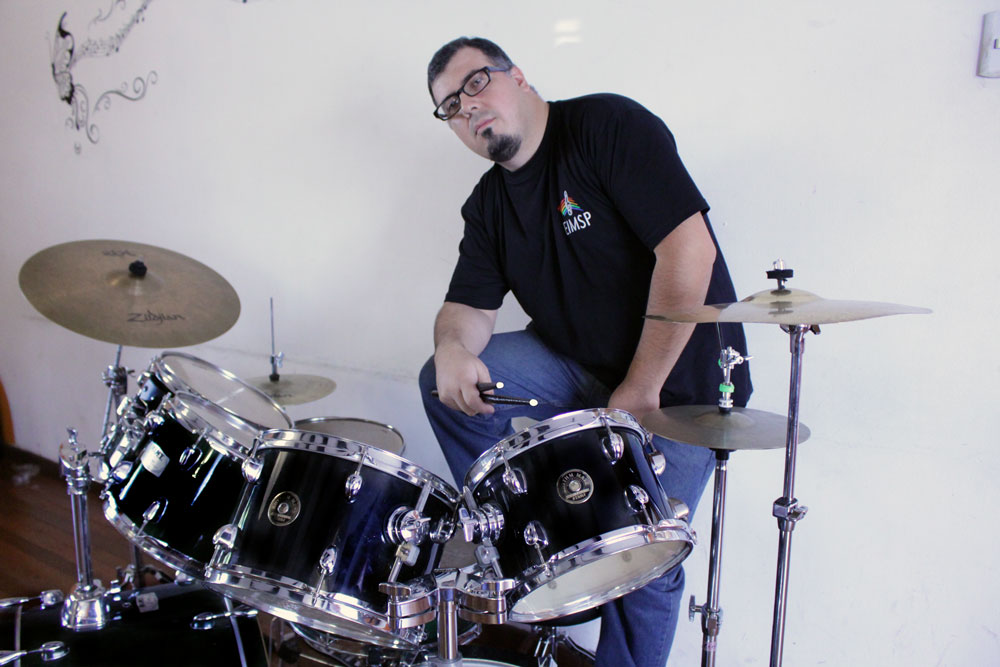 ---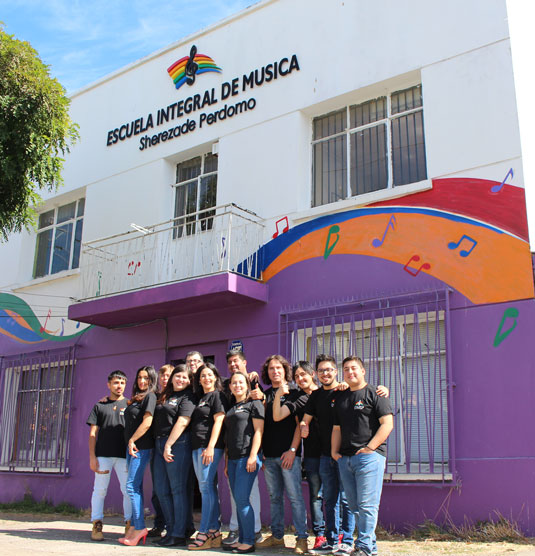 What drumsticks do you use?
I do not have a defined brand, although each brand handles different models, the ones I use the most are 5A and 5B depending on the style, preferably Nylon tip and slim neck.
Double pedal or double bass drum?
A thousand times double kick, having two pedals in two independent heads prevents mute and can be played more, creating rhythms. The double pedal is more comfortable, takes up less space, but limits the aforementioned.
Any drums or brand?
Not in the mood to advertise for free (laughs), I like MAPEX.
Structure?
I am comfortable with a snare (14 "), two kick drums (22" or 24 "), 4 toms above the kick drums (10", 12 ", 14", 16 ") plus 2 floor toms ( 18 "with varying depths), 6 total. Many dishes, the more the better.
How does it feel to be in EIMSP?
I feel very comfortable, from the beginning they welcomed me with open arms, the work environment is unbeatable, they nicknamed me alvaRock, I don't know why (laughs) ... and I hope to pass on my knowledge to everyone who They want it, so enroll now!